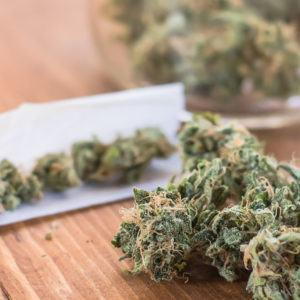 As marijuana laws have been changing rapidly throughout the country, Pennsylvania has remained steadfast in its opposition to the substance. Who could have imagined that a 71-year-old Republican lawmaker and former Pennsylvania State Trooper would be the one leading the movement to reform the law by lessening penalties for possession? Early in 2017, Rep. Barry J. Jozwiak issued a sponsorship memorandum stating his intention to introduce HB 1422, "which would reduce the penalties for most cases of possession of small amounts of marijuana (under 30 grams) from a misdemeanor to a summary offense."
Currently, possession of a small amount of marijuana is an ungraded misdemeanor, which is treated as a third-degree misdemeanor, allowing for a maximum incarceration of 30 days in country jail and a maximum fine of $500. A second and third such offense also call for a suspension of the offender's driver license. Under Rep. Jozwiak's plan, the following changes would be made:
First and second offenses become summary offenses, with a maximum fine of $300 but no jail time.
For first and second offenses, offenders would receive summonses rather than being arrested.
Hearings would held be in local magisterial district justice courts, rather than in the local Court of Common Pleas. The police officer who issued the summons would prosecute the case, rather than the local district attorney, who could then concentrate on more serious cases.
A third or subsequent offense would be a third-degree misdemeanor with a maximum $1.000 fine but no jail time.
The driver license suspension would be eliminated for first and second offenses.
Rep. Jozwiak justifies his plan by citing expenditures for marijuana possession prosecutions in his area of Pennsylvania. In 2016, according to Rep. Jozwiak, Berks County spent more than $1.5 million to prosecute 632 cases of simple possession marijuana, which generated only $126,000 in fines. In most cases, fines were $200 or less.  Moreover, Rep. Jozwiak asserts, by filing citations for offenses instead of making arrests, officers could stay on duty rather than being tied up in court.
Rep. Jozwiak touts the sound economic principles on which he has based his plan, but he faces a challenge in the state legislature.
Matthew R. Zatko, Attorney at Law provides aggressive criminal defense representation for persons accused of drug possession in the Somerset, PA area. Call us at 814-443-1631 or contact my office online to schedule a free consultation.