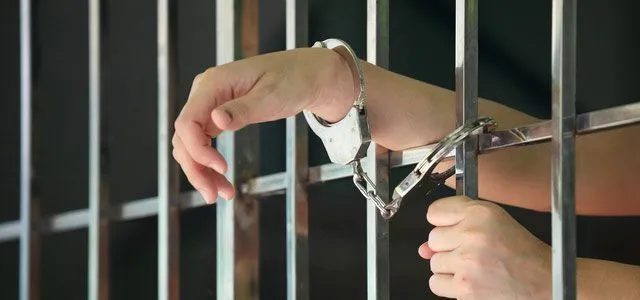 An Effective Criminal Defense Lawyer in Somerset, PA
Criminal charges are serious but can be fought
When you're charged with a crime, it often sends one emotion coursing through your veins: terror. You don't know what to expect, and — depending on the crime — the consequences could be severe.
Despite your fear, it is vital to remain calm at this time. You need a knowledgeable criminal defense lawyer in Somerset, Pennsylvania to fight on your behalf. With 15 years of experience defending clients against charges in local, state and federal courts, I am well-equipped to champion your cause.
Matthew R. Zatko, Attorney at Law provides comprehensive legal defense against all criminal charges, including:
Alcohol-related cases
Assault and battery
Burglary
Criminal fraud
Domestic violence
Driver's license suspension
Drug crimes
DUI
Extortion
Felonies
Homicide
Larceny
Manslaughter
Misdemeanors
Parole and probation violations
Reckless driving
Sex crimes
Speeding
Stalking
Summary criminal offenses
Theft
Traffic violations
Weapons charges
Somerset DUI lawyer
When you get into your car after having a few drinks, you may think you're fine to drive home. But think again. If your blood alcohol content (BAC) is .08 or above, you could be charged with driving under the influence (DUI).
Pennsylvania has three levels of DUI:
General Impairment (.08 to .099 percent BAC)
High BAC (.10 to .159 percent BAC)
Highest BAC (.16 percent and higher)
The state's tiered approach to DUI offenses includes a range of punishments based on the driver's BAC and prior record. DUI cases are not to be taken lightly. Experienced criminal law attorneys are adept at defending clients against charges of driving while under the influence of alcohol or drugs in Somerset.
Serious traffic violations
Somerset takes traffic offenses such as speeding seriously. Drivers who are ticketed for speeding or other moving violations may face steep fines, points on their licenses and — for repeat offenders — the suspension or revocation of their driver's licenses.
I have represented countless people including regular drivers and commercial truck drivers in traffic violation cases. My goal in every traffic case is to help clients minimize the points they receive for those tickets.
An adept defender waiting to hear from you
I provide a thorough and aggressive defense for each client and have successfully obtained acquittals in numerous cases. As your defense attorney, I am by your side every step of the way during your case and always take the time to answer your questions.
Call Matthew R. Zatko, Attorney at Law at 814-483-7075 or contact me online to get the peace of mind that comes from having an experienced and dedicated attorney working on your case. I serve clients throughout Somerset County, Bedford County, Cambria County, and Indiana County.
---
"Attorney Zatko handled my complex case in a very professional, courteous, and competent manner. He was able to obtain a settlement for me that was far in excess of what the insurance company was originally offering me. I would HIGHLY recommend him for your case!"
–Anonymous, 5.0 Rating ★★★★★Review From Avvo
"I was having no success locating a lawyer to help me with what I felt was an unfair speeding citation on the PA Turnpike. My Dad found Mr Zatko through the Bar Association and suggested I talk to him. From the first contact, he was professional, friendly and honest about my situation. To make a long story short, he was able to resolve the situation for me in a most favorable manner. And I feel at a very reasonable fee. Many thanks are due!"
–Jolene, 5.0 Rating ★★★★★Review From Avvo
"Mr. Zatko took the time to answer all of my questions thoroughly and kept me well informed of the process. I live out of state so he was able to represent me without requiring me to drive 5 hours to appear in court. He successfully negotiated the best possible scenario for my case and I couldn't be more happy with the result. If you are looking for an Attorney that truly knows every subtle nuance of the law and has strong working relationships to ensure that your case is treated objectively and fairly, then the only choice is Matthew Zatko. I typically never take the time to write reviews, but when someone goes above and beyond my expectations to achieve a successful outcome for me, I am compelled to share that information with other people that are in need of solid representation."
–Scott, 5.0 Rating ★★★★★ Review From Avvo
"Attorney Matthew Zatko's management and personal assistance in the administration of the completion of the family estate legal matters was greatly appreciated."
–Anonymous, 5.0 Rating ★★★★★ Review From Lawyers.com